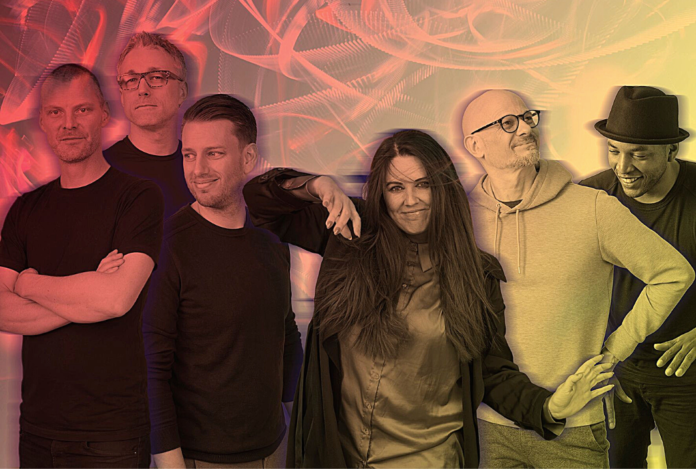 La agrupación The LAB Inc tiene un novedoso proyecto musical donde el pop, soul y funk, se encuentran en estado puro.
"Feelgood Party" es un single energizante, destinado a ser un hit,  que integra el álbum de la banda The LAB Inc, próximo a editarse. El grupo se encuentra encabezado por la vocalista Linda Andrews.
Recordemos que Linda Andrews fue la ganadora de la edición danesa de X Factor en 2009, donde impresionó con su performance al jurado, y al público de Dinamarca.
A lo largo de los años, Linda, como solista ha publicado varios álbumes y singles. Su notable voz la llevó a liderar prestigiosos coros daneses de gospel. 
En la actualidad la vocalista se encuentra abocada a su nuevo proyecto musical,  la banda The LAB Inc. (LAB = Linda Andrews Band)
The LAB Inc. está conformado por prestigiosos músicos de la escena local. Con su particular estilo generan un espacio de libertad artística donde exhiben su talento de manera individual y grupal. 
Entre sus influencias musicales se encuentran artistas como Dirty Loops, Incognito, Chaka Khan y The Brand New Heavies.
The LAB Inc. – Integrantes 
Vocalista:   Linda Andrews
Teclados:   Kristof Jasik
Gutarra:      Søren Reiff
Bajo:           Andreas Hatholt
Batería:      Mikkel Villingshøj
Percusión:  Eliel Lazo
El futuro de esta nueva agrupación se torna auspiciosa, a juzgar por los antecedentes musicales de sus integrantes, y la energía que transmiten a través del single "Feelgood party". Ahora solo resta disfrutar de su entusiasta propuesta que reconforta el espíritu, y brilla con luz propia.