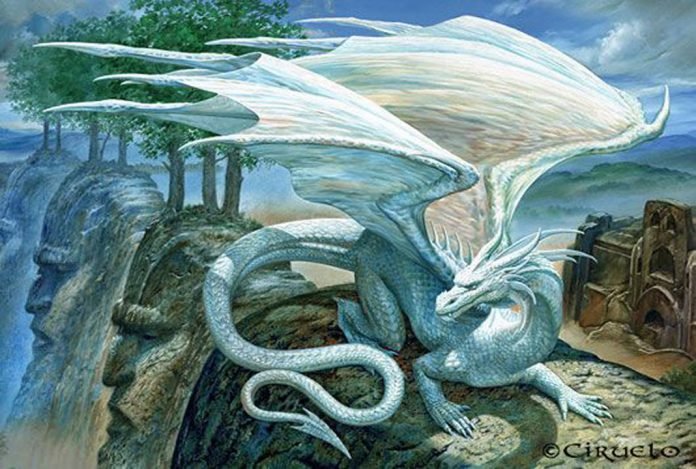 Gustavo "Ciruelo" Cabral es un artista argentino especialista en el rubro fantástico, reconocido a nivel mundial, y uno de los precursores en la técnica de pintar directamente sobre piedras.
Su estilo es muy personal. Se dedica por completo al arte fantástico. Siente pasión por lo medieval. Así es este artista argentino radicado en Sitges, un encantador pueblo cerca de Barcelona, en la costa del mar Mediterráneo.
Sus obras recorrieron el mundo. Desde los 80s, momento que viaja a Europa comienza su vida profesional que lo lleva a contactarse con grandes editoriales de España, Alemania, Inglaterra y Estados Unidos.
En su periplo conoció a personalidades como George Lucas, para quien ilustró las portadas de su trilogía de libros "Chronicles of the Shadow War", entre otros proyectos.
Su carrera siempre fue en ascenso. Siempre conquistando nuevo público. La música internacional también encontró en Ciruelo un referente, ya que fue el encargado de diseñar las pinturas que ilustraban las tapas de los álbumes de artistas como Steve Vai, The 7th Song , The Elusive Light and Sound y The Flower Kings, entre otros.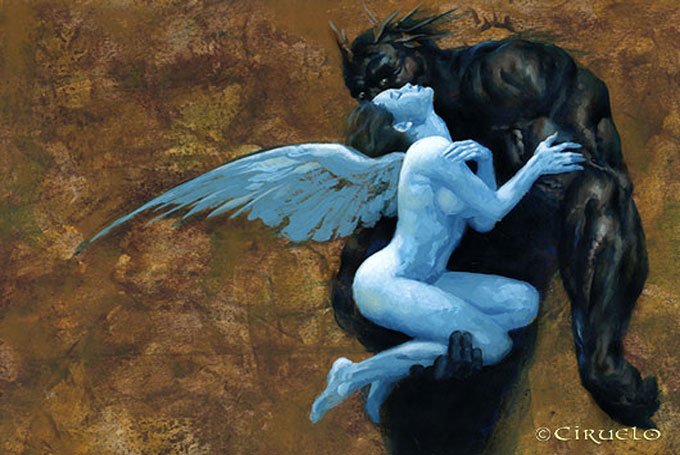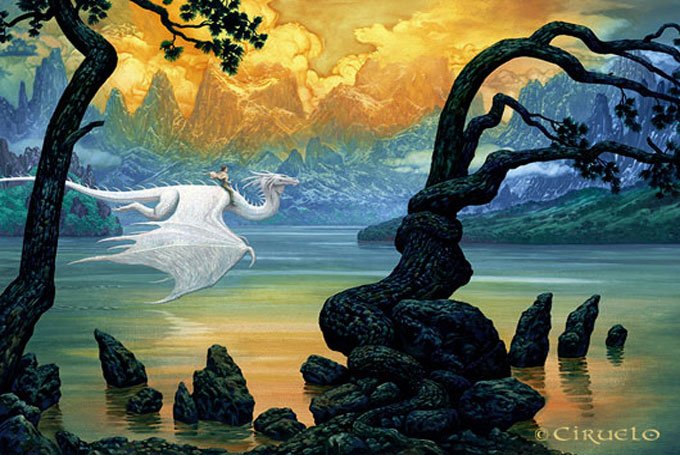 Los 90s para Ciruelo fueron años muy significativos ya que ilustró El Gran Libro del Dragón que fue publicado en España por la editorial Timun Mas y en Inglaterra por Paper Tiger.
 Gracias a estas publicaciones el nombre de Ciruelo empezó a ser conocido internacionalmente dentro del campo del arte fantástico.
También publicó en esos años el libro Luz, el Arte de Ciruelo, que reúne 160 ilustraciones a color, una variedad de bocetos a lápiz y un capítulo dedicado a los PETROPICTOS, la técnica desarrollada por Ciruelo donde pinta directamente sobre piedras.
En el 2008 se publica su quinto libro Hadas y Dragones, con ilustraciones y una historia escrita por Ciruelo. Este libro se publica también en inglés, ruso y ucraniano.
Hoy hablar de Ciruelo es hablar de talento. Es hablar de un ilustrador que sigue sorprendiendo a un público de todas las edades.
Porque como bien sabe Ciruelo. No existe límite de edad para el asombro.